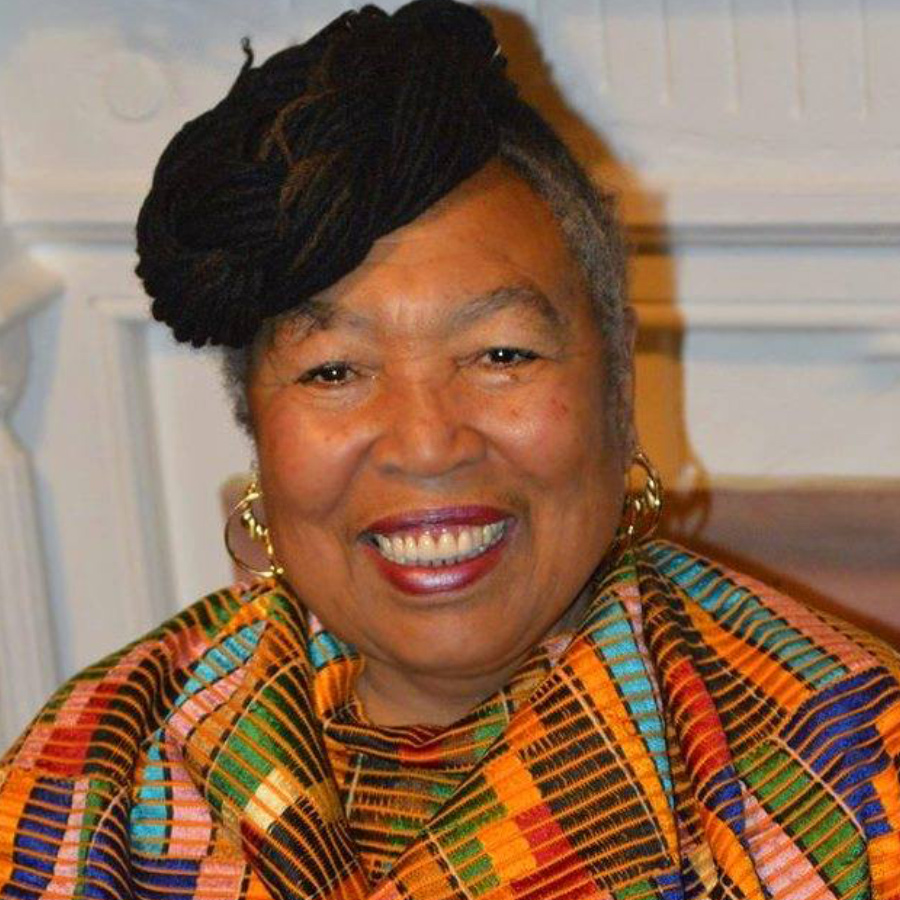 About De Ama Battle
Born in Cambridge, De Ama Battle is an arts educator and the founder of the Art of Black Dance and Music, Inc. (ABDM). Since 1975 her company has sought to unify people of African descent "through the study of African-rooted dance, music, and folklore" to highlight "cultural similarities within the African Diaspora." Spanning four continents, her work has seen her study with dance masters from across the globe. As a dance historian and arts educator, deeply invested in youth education, she has spent over 45 years enriching the Boston Metro area through movement. Classically trained in American and international dance forms, Battle has held faculty positions at Wellesley College, Boston Conservatory of Music and Dance, Roxbury Community College, the Cambridge Schools, along with various national and international teaching facilities.
"
My ambition is always been to to dance, to be onstage, and to work with children. I love working with children their minds is so fresh and open, so I'm you know I'm always trying to catch them before they get tainted
"
My Beginnings: The Covanettes
"
In Africa anywhere you go and you hear music, you tend to follow it to see what's going on. If you knew the language of the drum, you could understand what was going on. But if you're a stranger in the region and you just hear the drums, you wanna go forward the drums. So that kind of thing brought back the images of that time period in African American history when those drums were taken away because they thought that we were communicating – which we were in our own way obviously.
"
Kwanzaa Celebrations
"
If you want to know the meaning of something, ask three different people and come out with​​ one answer. Everybody in Cambridge knew the Black dance and music — and they all knew that wherever they saw our name they were gonna come out to our concerts. And that was encouraging and enabled us to to get recognized by the state [and eventually get] funding so we managed to create a Kwanzaa celebration that was done in in the in the community of Cambridge for like 38 or 40 years [..] [in] recognizing African culture, it was a way for me to to instill a sense of cultural pride...
"
Educational Programs & Community Classes
Black Heritage Drummers and Dancers